| | |
| --- | --- |
| Active Projects | |
CIVIL DIALOGUE
UW System is partnering with institutions in the development and distribution of guidelines, programs, and resources on free speech, academic freedom, and civil dialogue. The PMO is providing project implementation, planning and execution support through August of 2023.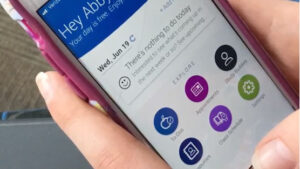 EAB NAVIGATE ACADEMIC PLANNER PILOT
The Academic Planning module is an available add-on feature for our systemwide Navigate student success software platform.  The UW System Office of Student Success and Office of Policy Analysis and Research initiated a 9-month proof-of-concept project with UW-Oshkosh, UW-Platteville and UW-River Falls to garner a better understanding of the applications implementation requirements. The results of the learning will be consolidated into a proof-of-concept report to summarize the cohorts implementation experience for other intuitions interested in the product and inform tool renewal. The UW PMO was engaged to facilitate collaboration between the pilot cohort, EAB Consultants and our Navigate Program team.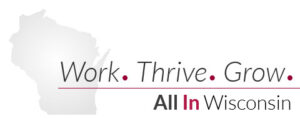 EMPLOYEE VALUE PROPOSITION
The PMO is working with UWSA's Human Resources to create a single UWSA/UW System brand for talent acquisition, talent retention, and onboarding. The project will communicate positive messages in one unified "voice" on the benefits of working for UWSA/UW System. One of the goals is to improve communication coordination among UWSA and UW System human resources by incorporating systemwide messaging and visual assets into HR communication tools. The target launch date is February 2021. The PMO is providing project execution and communications services.
LARGE/VITAL IT PROJECT REPORT PROCESSING 
The PMO coordinates quarterly reporting of all significant IT projects throughout the UW System.  This is a legal responsibility for the CIO. The PMO works with the CIO office to ensure that it gets the information needed to inform the Board of Regents and other key stakeholders. 
PAYSCALE
UW System HR installed payscale compensation software in October 2022 which provides System, and our affiliated institutions, with relevant, validated salary data tied to our Title and Total Compensation job structure.   The PMO provided project implementation, planning and execution support.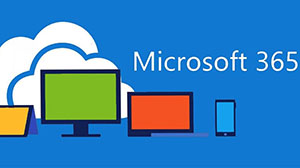 OPERATIONAL TRANSITION PROJECT 
UW System Office of Technology Services has been charged with the migration and consolidation of UW System Administration, Extended Campus, and UW-Shared Services into one Microsoft 365 tenant (Wisconsin.edu) and directory services environment. This will include migrating workstations, printers, data/files, and servers, along with applications and services. The consolidation of infrastructure services managed by the Office of Technology Services into a single environment will improve efficiency and provide cost savings. The PMO is providing comprehensive project initiation, planning, and execution support services. Additionally, OTS is working to align, with the direction of the IT as a Service project, an effort to coordinate technology services and improve information security. The coordination between the two projects will ensure that required future changes are minimized.

PROCURE-TO-PAY AUTOMATION
The Procure-to-Pay (P2P) Automation Project was created to launch ShopUW+, the new systemwide online purchasing and accounts payable system. The P2P project started in the fall of 2019 to support UW System's $1.5 billion in annual goods and services expenditures. The goal was to create one systemwide platform to make purchasing and accounts payable processes more efficient and transparent.
Phase I – ShopUW+ Launch: Phase I of the project focused on customizing and launching the ShopUW+ platform. The project team successfully launched ShopUW+ on April 16. The project also launched ShopUW+ Essentials as the resource center for using the new platform. Since its launch, more than 60 percent of the requisitions being submitted and payment being issued to the supplier are being done in five days or less, and more than 80 percent of Purchase Orders are approved in one day or less with the new system.
Phase 2 – ShopUW+ Enhancements: Phase 2 of the project started in fiscal year 2022. It focuses on enhancements to the ShopUW+ platform. This includes adding business office-facing modules like Contracts+ management, sourcing coordination, supplier management support, spend analytics, and chemical inventory management. Teams have been formed with leaders from across UW System to focus on new functionality to define the scope of work to implement the changes, design and configure the new functions, refine business requirements, and deploy the functions with needed training. The modules and other business processes will be deployed by the end of 2022.
The project involves leaders across the UW System. It is also a collaborative effort with the Administrative Transformation Program. Learn more at the ShopUW+ Essential Phase 2 Updates page. The PMO is providing project management, change management support, and communication services with the UW-Madison Project Portfolio Management Office.
UW-PARKSIDE EXPLORANCE BLUE 
UW-Parkside is implementing Explorance Blue, a course evaluation platform, in February 2023.  This new platform will send students a link through e-mail to complete customized evaluations for each class they are registered for.  Instructors will have access to the Blue Dashboard with a list of their surveys and reports.  The PMO is providing project initiation and planning services. 
UW-STEVENS POINT INTRANET CAMPUS PILOT 
The 2022 Workload Study and Recommendations Report prepared by the UW-Stevens Point Workload/Burnout Work Group identified a long-term goal to focus on intentional two-way communication across and within the institution. In response to this report, the UW-Stevens Point executive team endorsed creating an intranet portal as a strategy to enhance communications, with University Communications and Marketing taking the lead. The purpose of this engagement is to identify a feasible plan to deploy a new intranet and summarize findings into a proposal. The PMO is providing pre-planning guidance for this effort.
UW-SUPERIOR PEOPLESOFT AS A SERVICE CAMPUS PILOT 
UW-Superior is in the middle of implementing PeopleSoft as a Service on their campus, with a final implementation date in early 2023. UW-Superior hopes that this engagement will build project management/change management capacity at UW-Superior, allowing project team members to manage smaller projects. The PMO is providing project planning,  execution, and change management support services.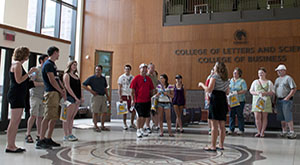 YOUTH ACTIVITY REGISTRATION SYSTEMS (YARS) 
The Youth Activity Registration System (YARS) project has developed an online database designed for UW System campus directors of compliance, precollege liaisons, and program directors to use for program registration and documenting compliance requirements for youth activities. The YARS app allows institutions to document all interactions with minors on their campus and have better oversight for compliance of youth protection policies. This is part of UWSA's overall youth protection efforts under the Office of Compliance and Integrity. Learn more on the Youth Activity Registration System page. The PMO is providing comprehensive project initiation, planning, and execution support services, including management and oversight of the application's software development team.