Completed Projects/Initiatives

Read the case studies on completed PMO projects/INITIATIVES

| | |
| --- | --- |
| | |
COLLEGESOURCE TRANSFER TECHNOLOGY IMPLEMENTATION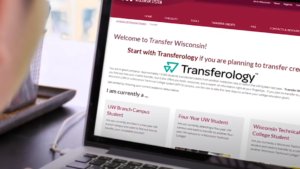 UW System and the Wisconsin Technical College System (WTCS) made it easier for students to plan credit transfers in Wisconsin by launching a new online credit transfer tool on July 1, 2020. The new tool, called Transferology, replaced UW System's aging home-grown transfer information system to maintain course equivalencies and search for credit transfer matches. The project also included the College of Menominee Nation, and the Lac Courte Oreilles Ojibwa Community College. The PMO provided project support to decommission the old transfer information system and adopt the new system by UW System campuses. The PMO coordinated the crossover of UW System's Transfer Wisconsin website and each UW System and technical college's credit transfer web page to incorporate new links to the Transferology tool. The PMO also supported change management communication coordination to help institutions adopt the new technology. Read the CollegeSource Case Study.
COMPLIANCE MATRIX

The UW System's Office of Compliance and Integrity launched a compliance matrix database to help institutions meet their compliance requirements and obligations across the UW System. The Compliance Matrix project created a SharePoint database of nearly 500 university compliance obligations from federal and state law, Board of Regents and UW System policies, and reporting requirements and responsible parties across the UW System. One of the outputs was identifying a matrix administrator at each institution to establish a plan for access and permissions, ongoing maintenance, and the inclusion of additional obligations. The project also created an Office of Compliance and Integrity Compliance Matrix web page. Watch this overview video to learn more. The PMO provided comprehensive project initiation, planning, and execution support services, including management and oversight of the application's software development team. Read the Compliance Matrix Case Study. 
COVID-19 TESTING AND STUDENT AWARENESS INITIATIVE

The COVID-19 Testing initiative was an eight-week task to define the testing component of UWSA's Plan Ahead guidelines. This initiative required gathering current information, outlining a framework, seeking healthcare expert assessment of the framework, and identifying Wisconsin-based scalable test/lab resources. The effort focused on prioritizing the safety of UW System students, faculty, and staff through the introduction of a scalable and affordable uniform testing framework.  The output resulting from this work was presented to President Thompson and subsequently approved by the Board of Regents on July 9, 2020. Read the news release on UWSA's COVID-19 Student Testing plan. The PMO provided project support to the Project Lead in conducting research and reviewing the testing framework. The PMO also coordinated with UWSA's Office of Risk Management to produce a Student Awareness video for UW System campuses to use in their return to school outreach to students. Read the COVID-19 Testing and Student Awareness Case Study.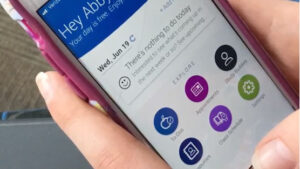 EAB (NAVIGATE IMPLEMENTATION)
UW System is partnering with UW institutions and the Education Advisory Board (EAB) to implement the Navigate student success management system. Navigate is EAB's advising workflow and student planning management software that UW institutions will incorporate into their student success and advising programs. Institutions will use this tool to communicate with students and provide them timely student support services and information. This tool will help advisors, faculty, and staff build more effective, timely support to improve student outcomes. Learn more on the Navigate Implementation Resource Center. Read the UWSA news release on the project. The PMO is providing project execution and communications services in conjunction with UWSA's Office of Policy Analysis and Research.
LAB AUDIT LIAISON

The Legislative Audit Bureau (LAB) did a periodic audit of all IT projects throughout the UW system in 2019-2020. The PMO helped to coordinate the requests from auditors and the collection of documentation across a wide range of System offices.
OPERATIONAL TRANSITION PROJECT 
UW System Office of Technology Services was charged with the migration and consolidation of UW System Administration, Extended Campus, and UW-Shared Services into one Microsoft 365 tenant (Wisconsin.edu) and directory services environment. This will include migrating workstations, printers, data/files, and servers, along with applications and services. The consolidation of infrastructure services managed by the Office of Technology Services into a single environment will improve efficiency and provide cost savings. The PMO provided comprehensive project initiation, planning, and execution support services. Additionally, OTS is working to align, with the direction of the IT as a Service project, an effort to coordinate technology services and improve information security. The coordination between the two projects will ensure that required future changes are minimized.
PAYSCALE
UW System HR installed payscale compensation software in October 2022 which provides System, and our affiliated institutions, with relevant, validated salary data tied to our Title and Total Compensation job structure.   The PMO provided project implementation, planning and execution support.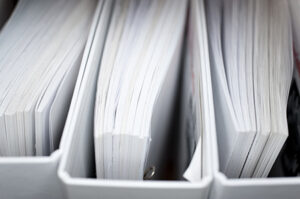 RECORDS DISPOSITION AUTHORIZATION DATABASE (RDA DATABASE)  
The PMO is working with UW System Administration's Office of General Counsel to develop an automated tool/system to assist UW staff in finding relevant retention and disposition schedules for records in their care so that they can better comply with statutory records management requirements. The project will seek to accomplish this through the development of a browser-based, keyword-searchable database containing all current records schedules that apply to UW System and are coded for filtering by campus. Another aspect of the project will involve a review of the existing policy, and the possible development of a new UW System records management policy. The PMO is providing comprehensive project initiation, planning, execution support services, and communication services.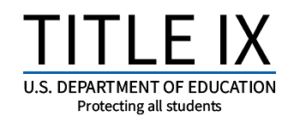 TITLE IX REGULATION IMPLEMENTATION 
New Title IX Regulations were released in 2020 by the U.S. Department of Education Office for Civil Rights, which became effective August 14, 2020. UW System is required to comply with the new regulations. Initial project efforts involved ensuring the emergency rule is in place by the effective date with proper socialization and communication to UW System leadership and institutions. A later phase will involve analysis of what services and support can be provided centrally or regionally from UW System, what data should be gathered, and what metrics should be evaluated in order to maximize efficiency and consistency across the UW System. Potential changes to the regulations from the Department of Education Office for Civil Rights could also require additional coordination and communication with the state of Wisconsin legislative rule-making and UW Policy processes, as well as working with campuses to develop and implement new procedures to conform to the regulations. The PMO is providing project execution and communication services in conjunction with working with the UW System Administration's Office of General Counsel.
T

ITLE AND TOTAL COMPENSATION
The UW System is redesigning its current title and total compensation structures to modernize UW's title, pay, and benefits programs. The project will create clear, consistent, and relevant job titles and job descriptions; market-informed title and compensation structures; and a framework for long-term career development across the UW-System. All UW System employees were notified of title changes effective November 1. A new UW System Salary Structure was also adopted on November 1. It incorporated the updated job titles to the updated market-informed salary minimums and maximums of the corresponding salary grades. The PMO project team helped host Virtual Town Hall Meetings with more than 1,100 employees participating. Learn more at the TTC website. The PMO provided project planning and execution, change management communication coordination, and communication services to UWSA Human Resources and UW System institutions (except Madison).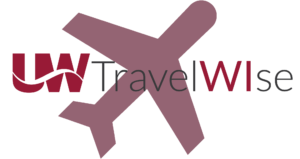 TRAVEL SERVICE AND POLICY CHANGE

UW System made travel planning, booking, and compliance easier by introducing new vendors, revised travel policies, a new rate calculator, and a new TravelWIse website, effective July 1, 2020. UW System moved from a single vendor to three vendors aligned to the type of travel. UW System also had to simultaneously adjust the scope and resources to accommodate the impact on travel from the COVID19 pandemic. This change not only provided an anticipated annual savings of $379,260 but streamlined traveler experience by offering specialized booking services, traveler-inspired policy change, and enhanced self-help material. The PMO provided project management and change management support with the UWSA Travel Management Services. Read the Travel Service and Policy Case Study.
UW COLLEGES AND UW-EXTENSION RESTRUCTURING PROJECT

On July 1, 2018, the UW Colleges' 13 two-year campuses joined with seven of the UW's four-year comprehensive or research institutions as branch campuses. This also included the affiliation of components of UW-Extension with UW-Madison and UW System and the alignment of UW Colleges Online with the four-year UW receiving institutions. Learn more at the UW Colleges and UW-Extension Restructuring website. The PMO provided comprehensive project initiation, planning, execution, and closeout services.