Faculty College 2021
---
Faculty College is an annual summer retreat for UW System educators. Every year, typically at the transition from May to June, approximately 100 faculty and instructional academic staff from throughout the UW System meet for three days of reflective exploration of teaching, learning, and curricular issues. Appointed by their Provosts, participants also engage in shared meals, contemplative walks, and collegiality across disciplines and universities.
May 24-27, 2021 Online 
Our theme for Faculty College 2021 is Equity-Minded Wellness & Pedagogy supporting UW System's initiative on high-impact practices and student success. Faculty at our 13 universities have made clear the need for professional development in equity-minded wellness and pedagogy, particularly as it enhances HIPs. Folded into this theme are effective practices in student-centered teaching and learning.
Equity-Minded Pedagogy
Keynote Speaker & Workshop Facilitator
Dr. Stephen Brookfield
Distinguished University Professor and John Ireland Endowed Chair at the University of St. Thomas in Minneapolis-St. Paul, Minnesota.
---
Keynote: What Does it Mean to Teach for Equity?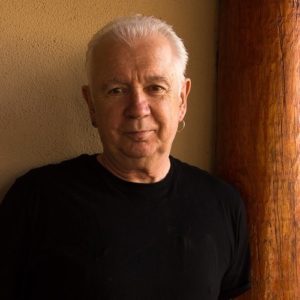 College classrooms across the disciplines are analogs of democracy, the environments in which students become adult. In the process of questioning assumptions and exploring multiple perspectives, students learn what it means to stop universalizing their own experiences. A recognition that no-one holds the complete answer and that we depend on others to provide a complete understanding lies at the basis of equity work. Unless all have an equal chance to contribute, and the majority are aware of the dangers of uncritically absorbing dominant norms and 'common sense' ideas, we risk freezing and perpetuating elite knowledge. Ignoring historically marginalized groups keeps us trapped in a self-confirming blindness to uncomfortable realities.
As a kick off to Faculty College, Stephen Brookfield will explore the notion of teaching for equity and the different dimensions of equity based teaching.  He will begin by examining what actions and behaviors students most appreciate in teachers and then examine equity from multiple perspectives: as the opportunity for all students to be involved, as the fight against dominant ideologies such as white supremacy, patriarchy, ableism and trans phobia, as the deliberate attempt to include those who have been marginalized, and as the inclusion of multiple perspectives, bodies of knowledge, modes of communication and forms of assessment. Finally, he will explore how teachers can model equity work by examining their own assumptions and practices in a critically reflective manner. This requires teachers judging when their authority and power is being exercised abusively and when it is exercised in an empowering way.
Workshop: Equity-Minded Pedagogy
In this participatory and interactive workshop we will explore a number of different activities and exercises that broaden opportunities for multiple students to be involved. The intent is for everyone to leave with at least one new equity-based practice they can try out in their next class. The content focus of the workshop will be on what constitutes equity work and the process focus of the workshop will be on experiencing the kinds of teaching strategies and approaches that are best suited to this work.
Facilitating our small (6-7 people) group discussions are directors of teaching and learning centers or faculty leaders at our 13 universities and co-directors of the Wisconsin Teaching Fellows & Scholars. Groups are intentionally small to ensure deep and meaningful dialogue. We recognize that all Faculty College participants have years of teaching and learning experience and, therefore, are positioning our participants as experts with meaningful insights to share.
Dr. Stephen D. Brookfield is the Distinguished University Professor and John Ireland Endowed Chair at the University of St. Thomas in Minneapolis-St. Paul, Minnesota.
Since beginning his teaching career in 1970, Stephen Brookfield has worked in England, Canada, Australia, and the United States, teaching in a variety of college settings. He has written, co-written or edited nineteen books on adult learning, teaching, critical thinking, discussion methods, critical theory and teaching race, six of which have won the Cyril O. Houle World Award for Literature in Adult Education (in 1986, 1989, 1996, 2005, 2011 and 2012). He also won the 1986 Imogene Okes Award for Outstanding Research in Adult Education (AAACE) and the Philip E. Frandson Award for Literature in Continuing Higher Education, (2013) awarded by the University Professional Continuing Education Association, (UPCEA). His work has been translated into German, Korean, Finnish, Chinese, Japanese, Polish, Farsi, Danish and Albanian. In 1991, he was awarded an honorary doctor of letters degree from the University System of New Hampshire for his contributions to understanding adult learning. In 2001, he received the Leadership Award from the Association for Continuing Higher Education (ACHE) for "extraordinary contributions to the general field of continuing education on a national and international level."
He currently serves on the editorial boards of educational journals in Britain, Canada and Australia, as well as in the United States. During 2002, he was a Visiting Professor at Harvard University. In 2003, he was awarded an honorary doctor of letters degree from Concordia University (St. Paul). In 2008 he was awarded the Morris T. Keeton Award of the Council for Adult and Experiential Learning for "significant contributions to the field of adult and experiential learning." He was also awarded the Coin of Excellence from the General Army Staff Command College. In 2009 he was inducted into the International Adult Education Hall of Fame and in 2010 he received an honorary doctor of letters degree from Muhlenberg College.
After 10 years as a Professor of Higher and Adult Education at Columbia University in New York, he moved in 1992 to the University of St. Thomas in Minneapolis-St. Paul, Minnesota where he holds the position of Distinguished University Professor and the John Ireland Endowed Chair. The university has awarded him the Diversity Leadership Teaching & Research Award and the John Ireland Presidential Award for Outstanding Achievement as a Teacher/Scholar.
At the present time he is working on his twentieth book: Creating an Anti-Racist White Identity to be published by Stylus Publishers.
Listen to Stephen's band, The 99ers, at the99ersband.com.
2020 Nominees
All 2020 Nominees will be contacted to reconfirm their participation in the program for 2021.
Questions:
Programmatic inquiries may be directed to:
Fay Akindes, Director of Systemwide Professional and Instructional Development, UW System, fakindes@uwsa.edu, (608) 263-2684.
For technical support contact:
Catherine King, Program Associate, Office of Academic Programs & Faculty Advancement, UW System, cking@uwsa.edu, (608) 262-8522.