Overview
The Office of University Relations (OUR) is responsible for advancing the UW System's mission through communications and stakeholder engagement.
The University Relations team is comprised of four unique yet integrated units: strategic communications, state relations, federal relations, and economic development. The University Relations team works with the news media, elected officials, business and community leaders, and other key external audiences, as well as directly with UW System Administration units and individual UW institutions.
OUR's objective is to improve public awareness of, accessibility to, and appreciation for the UW System and its member institutions.
OUR is responsible for responding to public records requests.
Leadership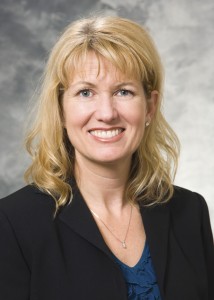 Jessica Tormey
Interim Vice President for University Relations

Contact
1708 Van Hise Hall
1220 Linden Dr.
Madison, WI 53706
Telephone: (608) 265-5953
jtormey@uwsa.edu
Staff
Vacant
Executive Staff Assistant
1700 Van Hise Hall
1220 Linden Dr.
Madison, WI 53706
Telephone: (608) 262-4049
Departments
Provides a link to connect business and industry with the richness of UW talent, innovative spirit, and entrepreneurial energy in order to foster job growth and to build better communities.
Increases UW System's visibility in Washington, D.C., builds partnerships with Wisconsin's congressional delegation and federal agencies, formulates and communicate federal priorities, monitors and analyzes federal legislation and regulation, and supports campus and student federal relations activities.
Provides a focus for advocacy, in cooperation with legislative liaisons from the UW System institutions and peer universities nationwide.
Assists in communicating the President's vision for the University of Wisconsin System, serves as a primary point of contact for news reporters, manages the UW System's website and digital content, and produces a variety of print and electronic publications to serve both internal and external audiences.