Overview
The mission of the Office of Compliance & Integrity is to provide support and services to UW System institutions in identifying and fulfilling compliance obligations from federal law, state law, and Board of Regents policies and to promote a culture that moves beyond regulatory compliance to one that embraces ethics and integrity.
Leadership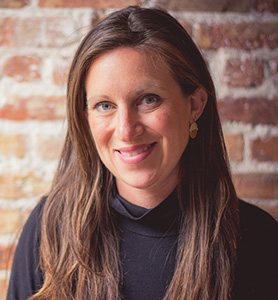 Katie Ignatowski
Chief Compliance Officer

Contact
1840 Van Hise Hall
1220 Linden Drive
Madison, WI 53706
Telephone: (608) 265-2273
kignatowski@uwsa.edu
About Katie Ignatowski
Katie Ignatowski joined the Office of Compliance & Integrity in February 2019. She previously served as Chief Legal Counsel and Deputy Legal Counsel in the Office of Governor Scott Walker where she oversaw compliance with state ethics, lobbying, and public records laws and administrative rule-making procedures for executive level staff and cabinet agencies. Prior to working in the Governor's office, she served as Division Administrator at the Wisconsin Department of Safety and Professional Services (DSPS) for the divisions of Policy Development and Legal Services and Compliance. Katie brings a breadth of knowledge regarding compliance efforts with particular expertise in state and federal regulations. She attended UW-Madison for her undergraduate degree and Pepperdine University School of Law. She currently resides in Monona with her family.
Explore More