Overview
The mission of the Office of Compliance & Integrity is to provide support and services to UW System institutions in identifying and fulfilling compliance obligations from federal law, state law, and Board of Regents policies and to promote a culture that moves beyond regulatory compliance to one that embraces ethics and integrity.
Staff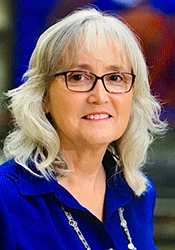 Christine Buswell
Investigator
780 Regent Street
Room 153
Madison, WI 53715
Telephone: (608) 265-6650
cbuswell@uwsa.edu
About Christine Buswell
Christine Buswell joined the Office of Compliance & Integrity in September 2020. Chris came to higher education in 2009 via UW-Platteville, after leaving a 20+ year career with the County of Riverside in California. Her career included positions with the Riverside County Sheriff's Department and County Human Resources. Chris was part of the centralized pool of investigators in UW-Shared Services and has conducted multiple investigations for various campuses. Prior to joining UW System Chris was the Assistant Director of Human Resources for UW-Platteville. With a focus on Employee Relations, Chris has conducted internal investigations, worked with managers through the discipline process, mediated disputes, and trained employees on how to have respectful productive conversations. She has over 30 years of government experience at the County and State level. Chris has received certification in Title IX Investigations from D. Stafford and Associates, Internal Investigations from HRcertifications and is a certified Vital Smarts Crucial Conversations trainer. Chris received her Bachelor of Science in Business Administration and her Master of Science in Public Administration from California Baptist University.
In Christine's spare time she enjoys spending as much time as she can with her beautiful new granddaughter.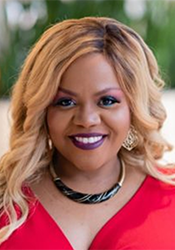 Prenicia Clifton
Youth Protection and Compliance Administrator
1844 Van Hise Hall
1220 Linden Drive
Madison, WI 53706
Telephone: (608) 263-0759
pclifton@uwsa.edu
About Prenicia Clifton
Prenicia Clifton joined the Office of Compliance & Integrity in September 2020. Prenicia is a native of Kansas City, Missouri and a graduate of the University of Wisconsin-Madison. She has nearly 2 decades of precollege and youth programming experience under her belt. Prenicia has always had a love for camp and enriching the lives of youth. At the age of 21 Prenicia made a pledge to make a difference in the lives of 10,000 kids. She achieved this goal quite easily through programming and fundraising and has now changed that goal to a million. So how does one affect the lives of 1 million children? Well Prenicia believes that this can be done at the policy and access level which led her to become a youth protection specialist and advocate.
Prenicia is a certified Praesidium Youth Protection Guardian and trained in youth behavior/assessments and Youth Mental Health First Aid. Her experiences in program development abroad has given her strengths in youth protection, program development and implementation, as well as best practices for addressing youth protection polices at the institutional level. Currently Prenicia is a member of the Higher Education Prevention Network serving on the membership committee as well a chair on the Big Ten Youth Policy Consortium. One of her major initiatives within the Big Ten Policy Consortium is "The Architecture of Compliance within Youth Programming in Higher Ed" a research document based on youth programming nationwide standards, historical gaps, and the translation of typical "camp" scenarios and vocabulary into higher education open campus settings.
Sarah E. Harebo
Title IX and Clery Administrator
1870 Van Hise Hall
1220 Linden Drive
Madison, WI 53706
Telephone: (608) 262-6497
sharebo@uwsa.edu
About Sarah E. Harebo
Sarah E. Harebo joined the Office of Compliance & Integrity in May 2019. Prior to joining the UW System, she served as the Director of Equal Opportunity for the University of Maine System where she was responsible for equal employment opportunity, Title IX, ADA/504, and Affirmative Action compliance. Before that, she served as the Title IX Coordinator and Institutional Equity Officer at Smith College in Northampton, Massachusetts. Prior to her work in higher education, she worked as a staff attorney at the Pennsylvania Coalition Against Domestic Violence and at the YWCA Domestic Violence Legal Center in Harrisburg, Pennsylvania. She completed her undergraduate work at the University of Wisconsin–Madison and her Juris Doctor at the Pennsylvania State University – Dickinson School of Law. Sarah also holds a Master of Education in Higher Education Administration from Northeastern University.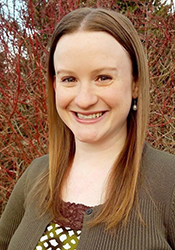 Katie Patten
Records Officer and Public Records Coordinator
1870 Van Hise Hall
1220 Linden Drive
Madison, WI 53706
Telephone: (608) 262-6448
kpatten@uwsa.edu
About Katie Patten
Katie Patten joined UW System's Office of General Counsel in April 2018 and became a member of the Office of Compliance & Integrity when it was formed in 2019. Katie graduated from UW Madison in 2011 with a B.S. in Biology and Environmental Studies. She also completed a Post Baccalaureate Paralegal Degree from Madison Area Technical College in 2013. Katie previously worked for the Wisconsin Department of Natural Resources from 2013 to 2018, the last three years as the agency's lead coordinator on public records issues; developing new policies, procedures, and tracking mechanisms for public records requests.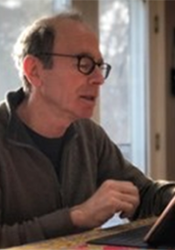 Richard Thal
Investigator
780 Regent Street
Room 153
Madison, WI 53715
Telephone: (608) 890-3610
rthal@uwsa.edu
About Richard Thal
Richard Thal brings 30 years of experience as a lawyer and as an HR professional to the Office of Compliance & Integrity. In 2010, UW System Administration hired Richard to assist UW System institutions prepare for anticipated collective bargaining with faculty and academic staff unions. After that work abruptly disappeared with the passage of Act 10 in the fall of 2010, Richard conducted research and policy analysis in support of the development of the UW System University Personnel System. In addition, he started to perform dispute resolution work, work that included conducting investigations at a number of UW System institutions. When conducting internal investigations of allegations of race discrimination, disability discrimination, sexual harassment, and other claims of inappropriate or unlawful conduct, Richard repeatedly demonstrated his ability to conduct investigations that are prompt, thorough, and impartial. In 2019 and 2020 Richard conducted investigations, first as a UW-Shared Services employee, then as an Office of Compliance & Integrity investigator. Richard holds a Bachelor of Arts in History and Science from Harvard College, a Master of Arts in Industrial Relations from UW-Madison, and a J.D. from UW-Madison.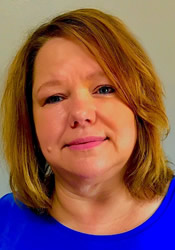 Kristina Williston
Ethics and Compliance Specialist
1842 Van Hise Hall
1220 Linden Drive
Madison, WI 53706
Telephone: (608) 262-5571
kwilliston@uwsa.edu
About Kristina Williston
Kristina Williston joined the Office of Compliance & Integrity in July 2019. Previously, Kristina worked for UW Colleges & UW-Extension from 2016 to 2019 in the Office of Human Resources and most recently on the Organizational Development team. Kristina received her B.A. in Psychology from the University of Minnesota and completed a Human Resources Certificate from Madison College.
Explore More