Autonomy for Accountability
The Office of Educational Opportunity (OEO) has a responsibility to the state, students and families, professional educators and taxpayers to hold its schools to a high standard of performance. OEO schools have autonomy to develop and implement innovative models that will improve student outcomes. These autonomies include the learning program, staffing, school-level policy, schedules, budgeting, facilities, and assessments. Based on nationally recognized principles and standards, OEO maintains a balance of autonomy and accountability through the charter contract it enters into (on behalf of the UW System) with a school's governing board.  
---
Schools Authorized by OEO are Accountable to the State, UW System, OEO, and the Public
On the state level, the Office of Educational Opportunity is directly accountable to the Wisconsin Department of Public Instruction (DPI). Just like all public school authorizers in Wisconsin, OEO is legally required to submit financial audits and student outcomes annually to DPI.  DPI makes these reports available online and in their annual charter school guidebook.
Any public schools authorized by OEO will be subject to all applicable state and federal student safety laws, teaching licensure regulations, special education laws, nondiscrimination laws, and any contract terms.
On the system level, OEO works in direct consultation with, and is reviewed by, the University of Wisconsin (UW) System Board of Regents and in consultation with UW System campus leaders.
Before authorization, OEO schools participate in a rigorous, three phase charter RFP process. This includes written applications, an interview, follow up questions from both OEO and its advisory council, charter contract negotiations, and pre-opening requirements.   
OEO holds schools accountable for charter contract goals regarding student outcomes and performance. OEO uses performance frameworks to evaluate a school's academic, financial, and organizational progress. This includes standardized assessments and school data, independent financial audits, in addition to regular school-level reporting on progress including strategic plans and progress reports, budgets, policies, staff/parent feedback, student enrollment and demographic information.  OEO also collects qualitative data during the year through formal and informal school visits, classroom and board meeting observations, and communication with staff, parents, and (where appropriate) students. 
We are in regular communication with school leaders to address concerns and provide updates. OEO also utilizes formal notice and may direct corrective actions when schools are not meeting requirements—including revocation of authorization.  
Ultimately, OEO evaluates a school's progress during the term of the charter contract and will recommend to the Board of Regents whether (and for how long) to renew a charter. 
OEO School Quality Review Protocol pdf
The OEO director serves at the pleasure of the UW System President. OEO works in direct consultation with, and is reviewed by, the University of Wisconsin (UW) System Board of Regents and in consultation with UW System campus leaders. All financial activities related to OEO are audited by the UW System and reported to the Board of Regents. OEO is also required to submit an annual financial audit to both DPI and the state legislature. 
---
OEO Authorized Schools
One City Schools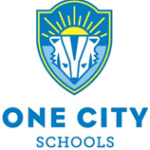 One City Schools began operation in 2018 serving students in kindergarten and will add a grade each year. Located on Madison's south side, the school seeks to "seed a new model of public education that ensures young children are on track to succeed in a college or career preparatory program from birth through high school graduation." See more information about their staff, board, and school academic and financial data. Contact One City for a tour or to inquire about enrollment.  
Milestone Democratic School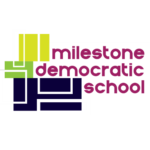 Milestone Democratic School will begin operation in 2020 on Madison's southwest side, serving students in grades 7-12. The school is "designed by youth for youth. We welcome all, and especially learners who believe in democracy. We create deep learning about this world, and aim to create a better world as we learn." See more information about their staff and board. Contact Milestone about enrollment. 
Isthmus Montessori Academy Public