70 for 70
This campaign ended October 31, 2021
Help your UW campus hit 70% vaccination rate and win one of 70 scholarships
As we welcome students back to campus this fall, we want their experience to be as normal and safe as we can make it. That means students should get vaccinated, and we will incentivize it knowing that high vaccination rates are critical to our success. The 70 for 70 campaign is key to helping our universities achieve higher vaccination rates, especially in the face of the looming threat the Delta variant poses.

UW System President Tommy Thompson
Scholarships for Vaccinated Students
11 of 12 participating universities reached 70% threshold for student vaccinations
Vaccinated UW System students enrolled for Fall 2021 who informed their UW campus by October 31st became eligible to receive a $7,000 scholarship when their campus reached a 70% vaccination rate.
Updated:  November 16, 2021. UW-Madison did not participate in this incentive campaign and fully online students were ineligible.
Win a Scholarship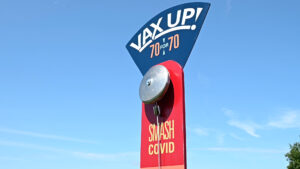 To be eligible for the drawing to win one of 70 scholarships, students must have received their full vaccination series by October 31 and notified their UW System campus.
70 students have been selected for $7,000 scholarships and notified by their universities.
Odds of winning depended on the number of UW System campuses participating and the number of UW System campuses reaching the 70% goal. All UW System students (excluding UW-Madison or fully online) were eligible to report their vaccinations and enter this drawing. Approximately 85,000 individuals were eligible to participate.
Students may have had at least a 1 in 1,200 chance of receiving a scholarship.  Students graduating in Fall 2021 can discuss disbursement of award with their individual campus upon notification. No purchase or payment was necessary to be eligible to enter the drawing.  Scholarships will be evaluated pursuant to the laws of the State of Wisconsin.  Void where prohibited.
---
Student Government Incentive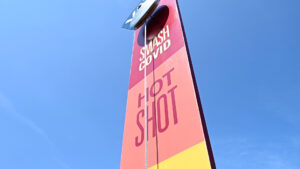 To promote peer-to-peer engagement throughout the campaign, the UW System also offered $5,000 to student governments who assisted in getting their student body to a 70 percent vaccination rate.
"The 70 for 70 campaign is a great opportunity for students to be rewarded for doing their part to keep their campus healthy and safe," said UW-Stout Student Government President Devin Dumke, "As students we should make the responsible decision to get vaccinated and smash COVID!"
---
Watch & Follow Us
Follow the '70 for 70′ campaign on Facebook – Twitter – Instagram
Prize Notification
Read prize notification details related to the drawing for scholarships.