2020FWD Strategic Framework Report Card.
Click on each system-level priority below, for information about the process and progress regarding each area of the 2020FWD framework.
Educational Pipeline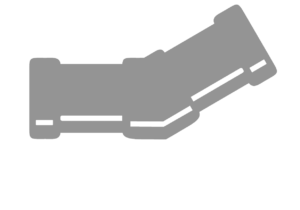 Increase the enrollment and success of individuals in all educational experiences throughout their lifetimes.
The Educational Pipeline impacts the outcomes-based funding goal of "growing and ensuring student success," one of four goals established by the Wisconsin Legislature (Wis. Stats. §36.112) for the UW System.
University Experience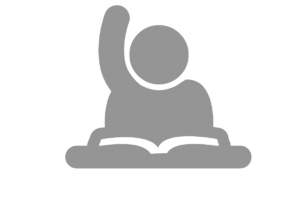 Grow a more creative and engaging educational experience so all learners can compete and succeed in a global environment.
The focal point of the University Experience is bolstered by the outcomes-based funding goal to "improve and excel at student progress and completion," one of four goals for the UW System established by the Wisconsin Legislature (Wis. Stats. §36.112).
The UW System will provide additional resources for professional development and technology, as well as support for high-impact practices. Our promise is that every student will be exposed to at least two high-impact learning practices. These include internships, undergraduate research, service learning, capstone projects, and collaborative learning.
Process Update: well established

Progress Update: limited progress

For over a decade, UW System institutions have evaluated and adapted educational practices to support student learning and success. High-impact practices (HIPs) offered at UW institutions have spanned all educational experiences and establish graduates' proficiencies in communication, teamwork, ethical decision making, critical thinking, and abilities to integrate and apply these skills to creatively respond to the need of a dynamic economy and workforce.

Five UW System institutions are making a focused effort to further improve HIPs through a Taking Student Success to Scale grant from the National Associate of System Heads (NASH). The institutions are recording HIPs participation on a student's record, increasing HIPs participation by underserved students, assessing and reporting student learning in HIPs, and supporting faculty and staff to improve the effectiveness of HIPs on student success. The work of these five UW institutions will guide efforts of the UW System as a whole to provide HIPs to every student.

The proportion of seniors reporting participation in HIPs was unchanged in the 2014 and 2017 UW System results of the National Survey of Student Engagement (NSSE).  In each year, 67% of graduating seniors reported participation in two or more HIPs, out of six HIPs included in the NSSE. Eighty-nine percent (89%) reported participation in at least one HIPs. In addition, faculty development opportunities to support the design and assessment of HIPs were included at the 2018 UW System Spring Conference on Teaching and Learning and the 2018 Faculty College. See Participation in High-Impact Practices for further details.
The UW System will develop a premier curriculum for cultural fluency education and evaluate programming for all students, faculty, and staff. This will provide a foundation of civility and respect for all people who take part in university experiences. It is vital to the academic enterprise that all voices be heard and understood. The UW System will put into practice the FLUENT model and support the creation of learning communities and opportunities for dialogue.
Process Update: some process

Progress Update: limited progress

To help set the foundation for work to be done under FLUENT, a Campus Climate Survey Workgroup was launched in March 2018. The workgroup's main goal is to identify a common survey instrument that can be used by all of the institutions in the UW System in assessing the climate on campus for students, faculty, and staff.

Additional action steps completed thus far include:

A review of various campus climate survey models, vendors, and successful institutional campaigns;
Consultations with two nationally recognized scholars who conduct campus climate surveys for colleges and universities;
The dissemination of a survey to help campuses define the key questions and topics to be covered in a common campus climate survey; and
The initial drafting of a Request for Proposals (RFP) and question set for vendors.

The next major step will be to complete the RFP and prepare for interviews with campus climate vendors.

Experiences with diverse perspectives increased between 2014 and 2017 among first-year students and remained similar among seniors, as reported by UW students on the National Survey of Student Engagement (NSSE).

In 2017, first-year students reported greater rates of including diverse perspectives in course discussions or assignments (48% vs. 44% in 2014), trying to better understand someone else's views (67% vs. 62%), and understanding people of other backgrounds (60% vs. 53%). Seniors reported similar rates in 2017 and 2014 of including diverse perspectives in coursework (50% vs. 51%), trying to better understand another's views (70% vs. 69%), and understanding people of other backgrounds (59% vs. 57%).
Coming up with tomorrow's profound ideas and innovations requires out-of-the-box thinking. The UW System will provide professional development opportunities to promote creativity and innovation both within the university and in the broader community.
Process Update: well established

Progress Update: limited progress

To encourage innovation in teaching and learning, the UW System has focused on mechanisms and technology that support bringing creative and ground-breaking approaches into the learning space. This has included the development of approaches to connect research activity or an internship experience to each degree program to foster a culture of inquiry and practice as part of the U2/HIPS initiative. Additionally, it has led to partnerships with the Department of Public Instruction to create feedback and teaching innovation reporting and resources to improve the quality of teaching pre-college to ensure highly prepared incoming students. Finally, efforts to expand the availability of Open Educational Resources for faculty and students to allow the rapid implementation and iteration of knowledge and best practice is underway.

Linkages have been established among the UW System, the Wisconsin Department of Public Instruction, and PK-12 school districts to promote improved teaching and alignment between PK-12 and higher education. This has included work to articulate a PK-20 educational pipeline as outlined by national higher education organizations and agencies, similar to those found in other states. This has included continuing work on feedback to PK-12 on college preparedness.

Open Educational Resources (OER) foster creativity via a collaborative process among UW System students, instructors, and staff to develop and share course content. The UW System Director for the Council for University of Wisconsin Libraries (CUWL) and the UW System Director for Learning Technology Development are engaged in several preliminary activities to gauge the current OER landscape within the University of Wisconsin System, Wisconsin K-12 institutions, technical colleges, higher education institutions, the Wisconsin Library Association's Community for Open Wisconsin (COW), the Midwest Higher Education Corporation (MHEC), and WCET.

Several aspects of CRE-8 are in-progress or being planned. Research gathered to gauge the current OER landscape during Fall 2019 will be formalized in a report on the state of OER in Wisconsin. Once the report is finalized in Spring 2019, goals and action plans will be developed by a UW System OER team. The OER Team is preparing to submit a proposal for OER funding in 2019 to the U.S. Department of Education, should that grant program continue.

Additional Exploration:
The UW System will invest resources to encourage and reward innovation through basic and applied research. From public health to the creative arts, harnessing this powerful community of learners, educators, researchers, and scholars can lead to cutting-edge solutions for Wisconsin and the world.
Process Update: some process

Progress Update: limited progress

Several UW System offices engage in processes to encourage and reward innovation. The Division for Business & Entrepreneurship, formerly part of UW-Extension and now part of UW System Administration, dedicates 37% of consultation time to pre-venture entrepreneurs. Specific training is conducted online, in person, and via phone to serve business clients throughout the state. This structure allows for efficient and accessible delivery of information. Direct work with pre-venture clients primarily occurs with the Small Business Development Center (SBDC) network and the Center for Technology Commercialization (CTC), which works to turn innovative ideas into full-fledged businesses.

SBDC offices serve the entire state through 11 four-year campuses, two regional outreach areas (Northeast and Southwest), and one office based at the Waukesha County Center for Growth. Additionally, the Business AnswerLine provides access to consultants during business hours and 24/7 online service. The Entrepreneurial Training Program (ETP), delivered through the SBDCs in partnership with the Wisconsin Economic Development Corporation (WEDC), effectively serves clients seeking to start a new business.

Streams of revenue and programs in-place provide avenues of innovation through UW System institutions.

Revenue brought into the state through federal, state, and private sources totaled $715 million by UW-Madison, plus $533.7 million by the UW System not including UW-Madison. This extramural funding contributes to the development of new knowledge, improves the learning experience of students, and creates jobs. Extramural funding comes from outside the institution and includes funding for research as well as instruction and other activities. It may come from federal, state and local governments, business, private foundations, or individuals.

Through educational programs including Small Business Innovation Research (SBIR) Advance and SBIR Ready as well as step-by-step consulting, CTC helps businesses compete successfully for $2.5 billion in federal SBIR funds as well as other funding.

In 2017, SBDCs fielded 2,502 requests for assistance from new and existing businesses through the Business AnswerLine; 1,265 pre-venture clients received about 6,000 hours of no-cost consultation; 1,627 participants were served through 194 business-education training events; and 281 new businesses were opened with the help of these services.

Almost 40% of Entrepreneurship Training Program (ETP) clients who complete the course and submit a business plan successfully launch their businesses. In 2017, SBDCs delivered 18 ETP courses to 182 clients serving 29 Wisconsin counties.
Converting world-class ideas into tomorrow's technologies, services, products, and organizations can be a challenge. Students can benefit from expertise in academic technology transfer, intellectual property protection, contract management, and technology commercialization. The UW System will connect students to the Wisconsin Alumni Research Foundation (WARF), the UW-Milwaukee Research Foundation, the WiSys Technology Foundation, and other organizations to help translate research into economic activity.
Process Update: well established

Progress Update: progress

UW System institutions commercialize research discoveries in part through affiliated technology foundations. The Wisconsin Alumni Research Foundation (WARF) serves UW-Madison. The UWM Research Foundation serves UW-Milwaukee. The WiSys Technology Foundation serves the 11 UW System comprehensive institutions.

Faculty, staff, and students from UW System institutions continue to produce research that stimulates economic activity. In 2016, 127 patents were filed by WARF on behalf of UW–Madison researchers and an additional 187 patents were issued by the U.S. Patent Office. Seventy new licenses or options were executed on existing patents in 2016. Additionally, WARF received 415 invention disclosures generated through innovation at UW-Madison.

Through WiSys and the UWM Research Foundation, in fiscal year 2017, UW System institutions generated 17 U.S. patents and executed 10 new licenses for technologies. In addition, these institutions generated 126 disclosures of inventions or other intellectual property.

Additional Exploration:

Wisconsin Alumni Research Foundation (WARF)
Business & Community Mobilization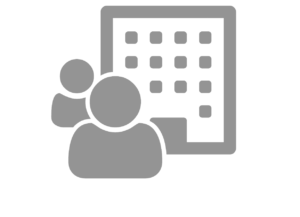 Further expand the Wisconsin Idea to address the state's greatest needs and help Wisconsin businesses and communities become more successful.
The outcomes-based funding goal to "expand contributions to the workforce," one of four goals established by the Wisconsin Legislature (Wis. Stats. §36.112), is impacted by the 2020FWD strategic framework priority Business & Community Mobilization.
Operational Excellence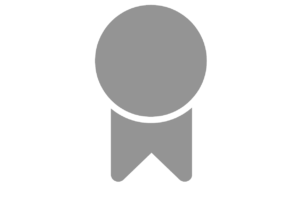 Vigorously pursue transparent, efficient, and effective operational practices.
Operational Excellence provides focus enabling the UW System to work toward achieving the outcomes-based funding goal to "enhance operational efficiency and effectiveness," one of four goals established by the Wisconsin Legislature (Wis. Stats. §36.112).