Increase the enrollment and success of individuals in all educational experiences throughout their lifetimes.
Strengthening the Educational Pipeline
The UW System has the capacity and responsibility to help students at all points in the educational pipeline – from early childhood through secondary school, college, and lifelong learning. Partnering with other educational entities and local communities will help maximize the number of students who enter and remain in the educational system, including those from underrepresented groups. Success in this effort will result in a more highly educated population, which is especially important considering the state's economic challenges and demographic trend of fewer working-age adults.
Meeting Wisconsin's Need for More College Graduates
A college degree opens doors. The UW System wants to increase the number of Wisconsinites who both start college and persist to earn their degree. Effective student support includes enhanced advising, improved career counseling, and easier transfer between other educational systems and UW institutions. Increased partnerships with employers can help the UW System develop the programs and skills needed most in the workplace. The UW System is also developing an attainment goal to increase the percentage of college graduates in the state.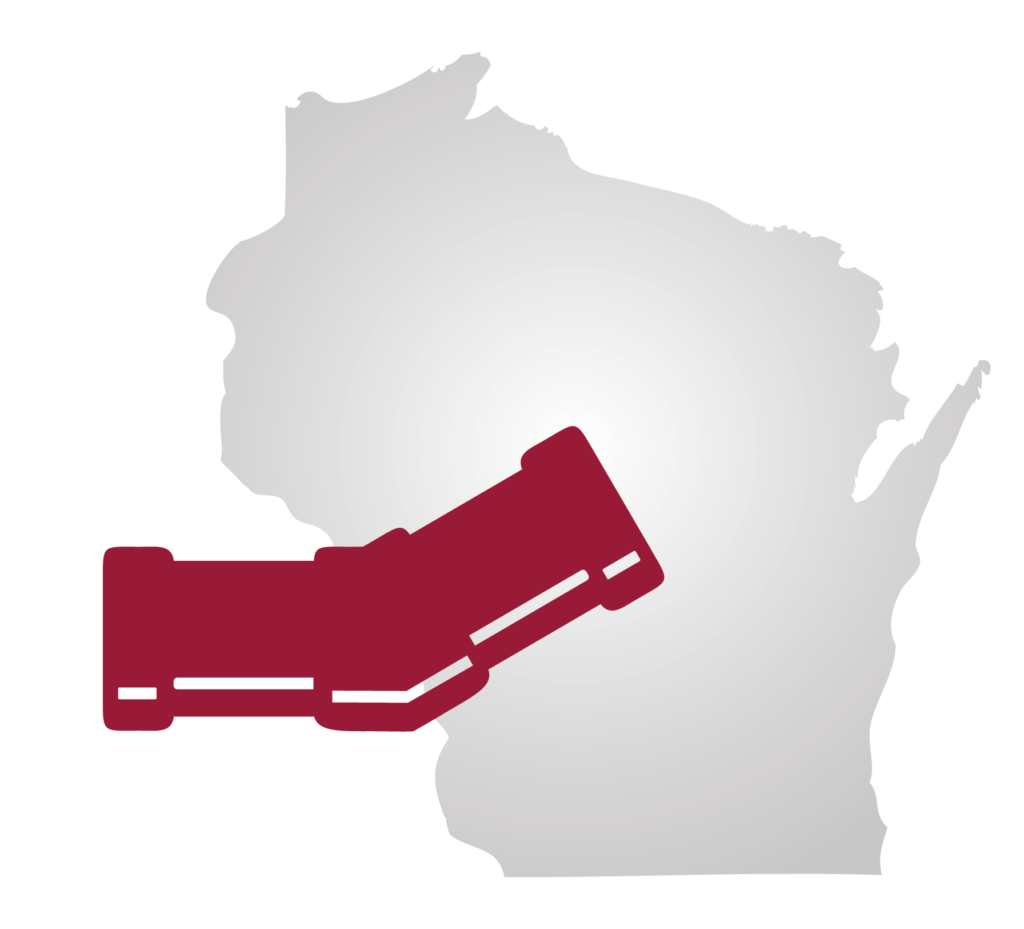 System-Level Priorities
College Options – The UW System will expand the current Course Options program to provide additional opportunities for students to complete college coursework while in high school, including finding ways to deliver these courses in small high schools and in rural areas. The UW System will dedicate resources to connect high school teachers to the university, preparing them to teach college coursework.
360 Advising – The UW System will work to improve student success and reduce time to degree by expanding the use of predictive analytics, intensive advising, and other advising practices that provide timely support to students. The UW System will also strive to increase student access to career counseling and financial planning.
Seamless Transfer – The UW System will expand the Transfer Information System (TIS) to increase both the number of articulation agreements and the number of participating higher education entities. The transfer process should be seamless, smooth, and easily navigable for all students at any step of their educational journey.
NEW Traditional – The UW System will expand opportunities for adult/non-traditional students to complete a degree through a variety of adult-learning programs, including its competency-based online UW Flexible
Option program.
Wisconsin Workforce Needs – The UW System will add and/or expand specific academic programs in areas needed in the Wisconsin workforce. In addition, the UW System will raise awareness about high-demand fields with current and prospective students.
Institution-Level Emphasis
Increasing partnerships with PK-12 and the Wisconsin Technical College System
Increasing overall enrollment of Wisconsin high school graduates and adults at the university
Closing the opportunity gap for underrepresented minorities
Improving student retention, success, and completion
Minimizing financial barriers to college for Wisconsin students and families
Expanding connections with businesses and other employers to develop programs that meet changing workforce needs